Let us help you find and treat any soilborne diseases that might be affecting your plants.
Sometimes we can do everything right with our plants and they still don't make it. Unfortunately, we might make the mistake of assuming that we are bad with plants instead of what might actually be happening– your plants could be suffering from a soilborne disease. Here at WillowStone, we not only take care of the basic needs of your plants like shrub planting, pruning, and preservation, but we also can inspect the area around your plants for soilborne diseases if plants are exhibiting decline symptoms.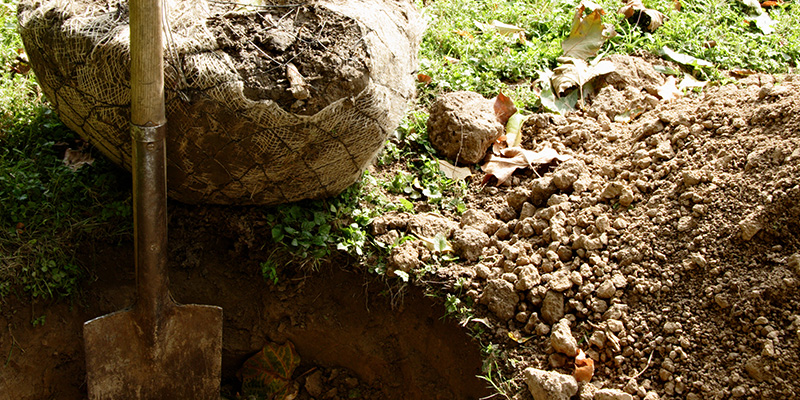 There are many different kinds of soilborne diseases that can affect your plants and trees, including diseases such as:
Fungi
Root rot
Wilt diseases
Damping-off diseases
Bacteria
Viruses
It takes training and experience to be able to sample soil, inspect the plants and make a diagnosis when it comes to soilborne diseases. Here at WillowStone, we can help you find out just what is affecting your plants and how to help them survive a soilborne disease.
With our 33+ years of experience working with plants in and around Collingwood, Ontario, you can count on our experts here at WillowStone to correctly diagnose and treat the soilborne diseases that might be affecting your plants. We are here to help you when you suspect a problem with your plants, no matter how large or microscopic that problem might be! If you have any questions or concerns about the plants around your property or yard, don't hesitate to give us a call. We would love to help you rule out or treat any symptoms of soilborne diseases that might be present.
---
At WillowStone, we can help treat soil-borne diseases for residents of Collingwood, The Blue Mountains, Wasaga Beach, Meaford, Mulmur, Owen Sound, Thornbury, and Bruce Peninsula, Ontario.