Keep your tree healthy and thriving with our expert tree pruning service.
Tree pruning: it almost seems counterintuitive, doesn't it? After all, why would cutting parts of a tree off make it grow? While it certainly doesn't work for every plant out there, tree pruning is a great way to ensure healthy growth and sturdy, long-lasting trees for your Collingwood, Ontario property. There are many benefits to tree pruning, including: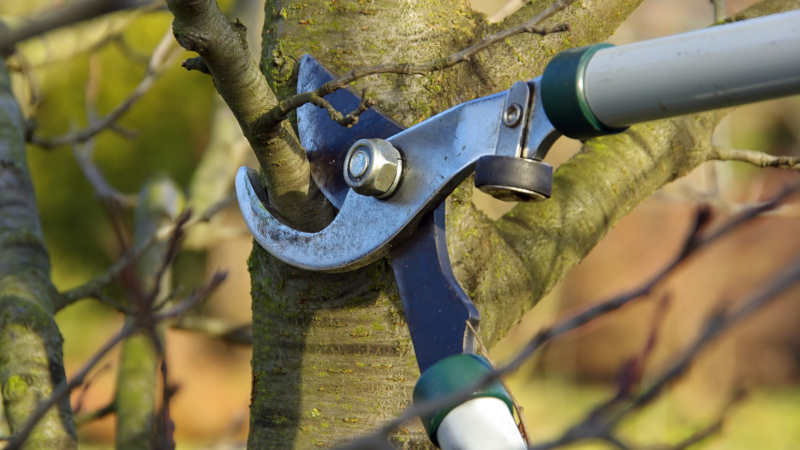 Appearances- Tree pruning can be done to ensure proper form and health.
Removal of hazardous branches- Not every branch of your tree is working in the tree's favor. When a branch is diseased or dying, it's better to prune that part of the tree in order to keep the rest of the tree safe.
Better yielding fruit- For fruit trees in particular, you might think the more branches, the more fruit you'll get. Actually, you'll end up with branches that are too weak to grow mature-sized fruit. Tree pruning allows the tree to funnel nutrients to the stronger branches that can grow bigger, tastier fruits.
More sunlight and circulation- Trees can benefit from the added sunlight and air circulation that occur when you prune off the superfluous branches that grow in the middle and tops of the trees.
Tree pruning is something that needs to be done methodically and carefully in order to avoid damaging or killing your tree. At WillowStone, our tree pruning experts can help your trees grow in a healthy and safe manner while also ensuring safe tree pruning methods. Don't risk your beautiful trees by arming yourself with some pruning shears—instead, call our experts for great tree pruning services.
---
At WillowStone, we provide tree pruning services for residents of Collingwood, The Blue Mountains, Wasaga Beach, Meaford, Mulmur, Owen Sound, Thornbury, and Bruce Peninsula, Ontario.