Being proactive in catching landscape health concerns at their early stages is crucial.
The Landscape Health Assessment
The first step of a development plan is a landscape health assessment. We conduct a full walkthrough of the area defined by the owner or property manager. During this walkthrough, we analyze the health of all plants. We do not just analyze specific plants themselves, but also the interrelationship of all landscape elements and how they are affecting each other.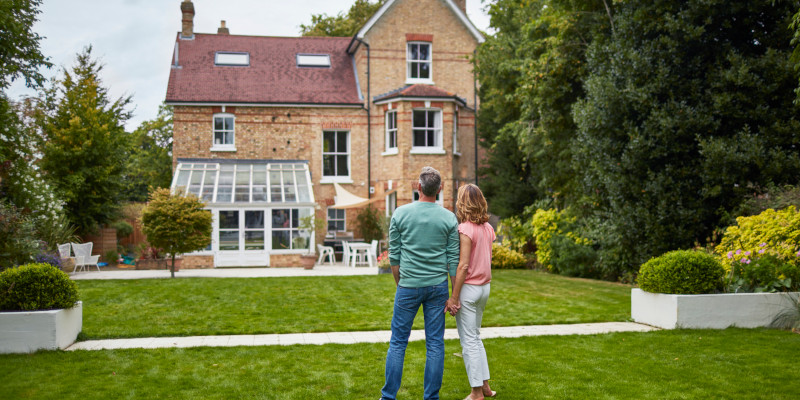 We then complete any diagnostic work needed before producing a final report based on the landscape health assessment. This report contains a detailed description of the health of all aspects of your landscape. We provide you with information on areas of concern, their importance and how the issue may be treated.
You may be wondering what the necessity or value is in conducting a landscape health assessment. It's all about being proactive in catching health concerns at their early stages before things get out of control. You can then avoid more costly remediation efforts down the line or even the loss of tree and its value. Something to consider when debating whether to get an assessment is weighing the cost of it against the cost of replacement, along with the affect a loss would have on your property value.
From the Assessment to the Plan
After you receive your landscape health assessment, we can then move forward in creating a management and development plan for the landscape in question. We begin by establishing what the end objective is for the landscape as it matures.
The next consideration is the annual budget for all maintenance and development needs of the landscape. Then comes the creation of an annual or multi-year plan that is aimed at achieving the end objective while working within the allotted budget. Our approach to property management and development starts with the owner's request for identified work to be done (the basics and the wish list). It is then our responsibility to fit the maintenance and development program of all plants within the budget. With the information we gain from the landscape health assessment, we can prioritize any health issues that need to be remediated as well.
We provide an annual maintenance plan and can also provide a multi-year plan that could include tree planting, tree maintenance, formative plant care, disease and insect control and plant fertilization. A multi-year program that encompasses a gradual development process can help to spread out the growth of your landscape over several years in efforts to accommodate your budget.
From the Plan to the Execution
Now comes the actual execution of the landscape development and management plan. We can offer a range of services from semi-annual visits, to weekly or bi-weekly maintenance, to full management services.
With our landscape management services, we are able to act as your single point of contact for all of your needs. With our landscape management program, we can take full control of all aspects of your landscape, from small plants to the largest of trees.
While there are some services we don't perform ourselves, our experience as a reputable landscape management company means we can contract with the best external companies in the Collingwood area to achieve your goals. We'll oversee the work they do on your property so as to avoid unnecessary overlap between services. With our knowledge of landscape best practices, we can save you money and time in the long-term with proper selection, planting, establishment and maintenance techniques. You'll enjoy fewer costs associated with plant replacement and/or loss of aesthetic value while seeing your landscape truly blossom.
At WillowStone, we offer our clients short-term, long-term, and multi-year programs that can encompass gradual re-plants and landscape development as needed. Our technical approach to your landscape management needs will ensure that you achieve your goals within your budget.
---
At WillowStone, we provide landscape development plans for residents of Collingwood, The Blue Mountains, Wasaga Beach, Thornbury, Owen Sound, Flesherton, Creemore, Glen Huron, and Mulmur, Ontario.