We act as your single point of contact for all of your landscape management needs.
At WillowStone, we believe that once your property has new plants, trees and shrubs installed, the next step is to maintain their health. With our landscape management program, we can take full control of all aspects of your landscape, from small plants to the largest of trees.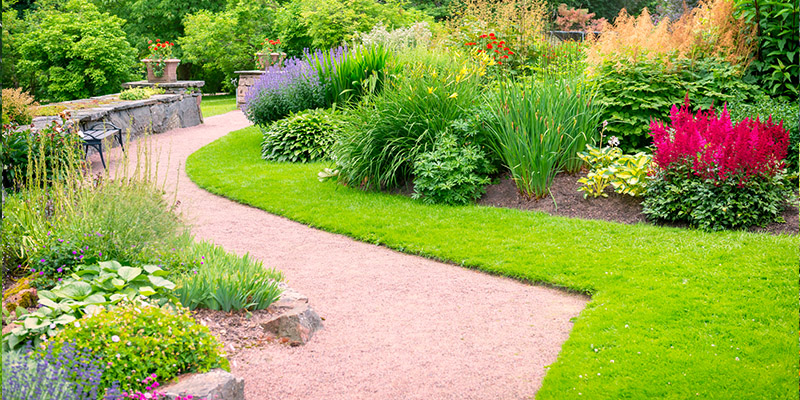 Whether you are a property management firm or single homeowner in Collingwood, Ontario or the surrounding area, we can save you the headache of dealing with and coordinating multiple companies when it comes to landscape management. As your single point of contact for all of your landscape maintenance needs, we make it easy to establish the foundation for a beautiful property that you can enjoy.
Give Us Your Budget – You tell us your landscape management/planning budget, and we'll create a program that maximizes your investment. You can forget the headache of finding and coordinating different services; let us make your life easier by handling all aspects of your landscape management within your projected budget.
Service Overlap Elimination – While there are some services we don't perform ourselves, our experience as a reputable landscape management company means we can contract with the best external companies in the area to achieve your goals. We'll oversee the work they do on your property so as to not avoid unnecessary overlap between services.
Better Landscape Management – With our knowledge of landscape best practices, we can save you money and time in the long term with proper selection, planting, establishment and maintenance techniques. You'll enjoy fewer costs associated with plant replacement and/or loss of aesthetic value while seeing your landscape truly blossom.
At WillowStone, we offer our clients short-term, long-term, and multi-year programs that can encompass gradual re-plants and landscape development as needed. Our technical approach to your landscape management needs will ensure that you achieve your goals within your budget. Contact us today to discuss your landscape management requirements.
---
At WillowStone, we provide landscape management services for residents of Collingwood, The Blue Mountains, Wasaga Beach, Thornbury, Owen Sound, Flesherton, Creemore, Glen Huron, and Mulmur, Ontario.