Have your trees thrive with the help of our arborist.
Here in Collingwood, Ontario, we have our fair share of beautiful greenery. Our unique environment means that we can have large trees, small shrubs, and all sorts of plants that fit in between. While some of us have been blessed with a green thumb, others struggle to make our plants thrive or even just survive. Watching your plants die can be very disheartening if you're trying your best to keep them healthy. If you have trees that aren't looking their best, you want a certified arborist on your team!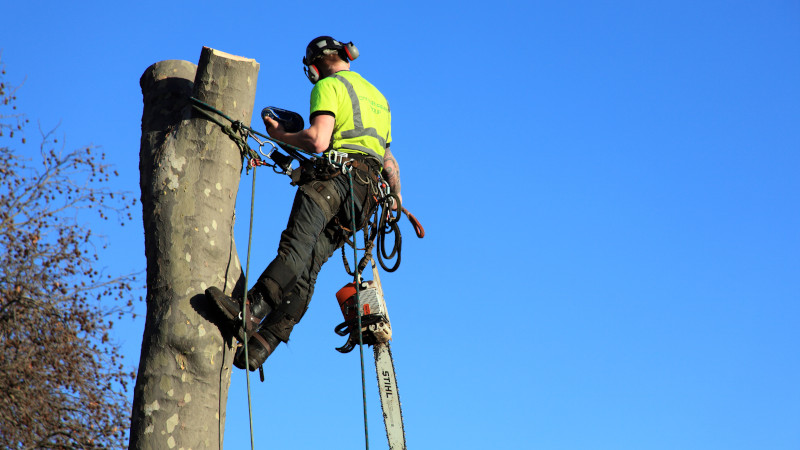 When you call an arborist to come and help you with your tree's health, they can help scientifically determine if your tree is sick, dying, or dead. An arborist can help you determine the best course of action to take with your yard and the plants contained within. Because so many tree diseases manifest themselves in similar fashions, it takes the eye of a professional to ensure the right diagnosis and treatment. Do you worry about a tree's dead branches in a storm? Arborists can take out the dead branches of a tree without damage to any surrounding structures, allowing homeowners to breathe a sigh of relief.
With over three decades of experience, our arborists at WillowStone can ensure the best results when it comes to your trees. We will work with you to make your yard look great and give advice on which plants will do best in which places in your yard. If you're struggling with your trees, let our arborists come to the rescue!
---
At WillowStone, our arborists proudly serve residents of Collingwood, The Blue Mountains, Wasaga Beach, Meaford, Mulmur, Owen Sound, Thornbury, and Bruce Peninsula, Ontario.