Keep the Emerald Ash Borer from killing your ash trees.
Ash trees are common in the Owen Sound, Ontario area, and you likely have several that dot your landscaping. These trees are a real asset to any property because they add beauty, can help decrease energy demands, and provide substantial benefits to the surrounding ecosystem.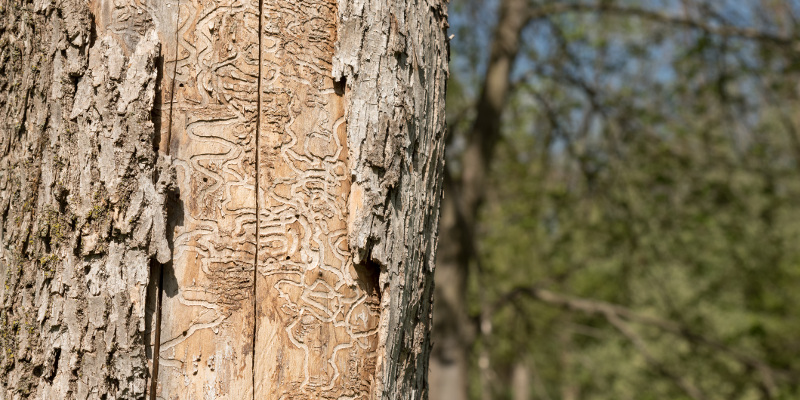 But the Emerald Ash Borer, an exotic beetle discovered in 2002, poses an ongoing threat to ash trees throughout Ontario. When one of these beetles lands on an ash tree, its larvae consume the inner bark and eventually kill the tree. The number of trees killed by the Emerald Ash Borer is increasing rapidly, and this plight poses a real threat to the existence of urban forests in the area.
At WillowStone, we can help you protect your ash trees from the Emerald Ash Borer with TreeAzin® injections. These injections go directly into an ash tree's bark underlayer, killing any insect larvae feeding on the tree's tissues. This stops the normal molting and regulating growth of the larvae and prevents mature beetles from spreading to additional trees nearby.
We want the ash trees on your property to stay healthy and strong for many years to come. If you suspect that you have a problem with Emerald Ash Borers, call us right away to find out more about your treatment options. We are always ready and eager to help you protect the health and beauty of the trees and plants on your property.
---
At WillowStone, we can help treat emerald ash borer tree diseases for residents of Collingwood, The Blue Mountains, Wasaga Beach, Meaford, Mulmur, Owen Sound, Thornbury, and Bruce Peninsula, Ontario.